Property Listings By Agent
---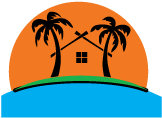 Dolphin Drive Lot 130, Yorkshire,Christ Church
(Property ID: 111423)
Property Status
Available
Special Features
Unfurnished
Security grilles
Pets Welcome
Quiet Location
Spacious
About : Dolphin Drive Lot 130, Yorkshire,Christ Church
This unfurnished, multi-family or income generating property offering 3 bedrooms, 2 bathrooms on the upper level and 3 bedrooms, 1 bathroom on the lower level has much to offer. Dolphin Drive Lot 130 is a corner lot measuring 7,514 sq.ft., it is mostly enclosed and forms part of the Dolphin Park community in Yorkshire. The property is a short drive to Six Roads with its many amenities, the Grantley Adams International Airport and lovely eastern beaches. This dwelling which is very well maintained is apx. 17 years of age.
The upper level has towards the North-West of the property the formal entrance with covered terrace overlooking the garden below. The open plan living and dining areas are off the covered terrace with the well-planned kitchen a few steps away. There is a hallway which can house a built-in work station. The hallway takes you to the secondary entrance towards the South-West of the lot with additional off-road parking, the sizeable laundry room and then the covered single car garage. One also has access to the surrounding grounds and drying yard which is towards the South-East of the lot. The bedrooms for the upper level are just off the dining area. Two share a bathroom with shower, which also acts as a guest bathroom, both bedrooms have built-in closets with vanity. The Master Bedroom is situated to the South East of the structure and is finished with a walk-in closet, and an en-suite bathroom with shower.
The Lower level has its own driveway, and three private access points. From the covered patio and "front door" towards the North-West of the property one enters into the open plan living and dining areas. There is a second door along the East, the kitchen with its ample cabinetry and open window to the living and dining areas is nearby. Towards the South is the third door which leads to the drying yard and enclosed garden. This apartment/dwelling boasts of a sizeable laundry area with built-in cupboards for storage. There are two hallways separating the living spaces to the laundry, and the bedrooms. Each bedroom is finished with built-in closets and share the bathroom with shower situated at the end of the hallway.
Dolphin Drive Lot 130 is complete with high ceilings, ceramic tiles throughout, sash windows with mesh, wrought iron and each space is comfortable in size. There is also additional storage room to house your weedwhacker, push lawn more etc.
Whether it be a multi-family dwelling or one for which you can generate an income – this property is sure to please. Make your lifestyle change – you won't be disappointed. E&OE.
VIDEO ON REQUEST.